Event benefits domestic violence victims
FRANKFORT, Ky. (Jan. 27, 2015) — The seventh annual Shop & Share will be held from 9 a.m. to 5 p.m. on March 28 at Kroger, Food City and Super Dollar Discount Food stores. The event is a drive to benefit Kentucky Coalition Against Domestic Violence (KCADV) shelters.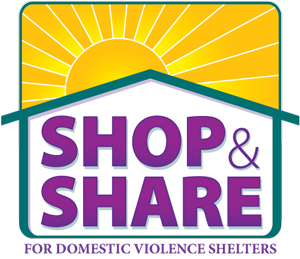 "In Kentucky, one-third of women report abuse in their lifetime, and many of those women turn to shelters to escape the violence and rebuild their lives," said First Lady Jane Beshear.  "Seven years ago, we launched Shop and Share to support the important role domestic violence shelters play in victims' lives."
Shop & Share, usually held the Saturday before the Super Bowl, was pushed back to March in case of poor winter weather conditions
During the event volunteers at each Kroger, Food City and Super Dollar Discount Food store will provide a list of items needed at KCADV shelters—such as non-perishable foods, school supplies, hygiene products and cleaning supplies. Monetary donations will also be accepted.
All contributions will be donated to the 15 KCADV shelters across the state.
Related news:
First Lady Jane Beshear announces overwhelming success of 'Shop & Share Day'
Domestic violence and the workplace: Confronting what we don't want to see