Louisville homes selling at fastest pace in decade amid shortage of listings
https://www.wdrb.com/in-depth/louisville-homes-selling-at-fastest-pace-in-decade-amid-shortage-of-listings/article_9770dc3a-ba61-11eb-a408-b78a84cab921.html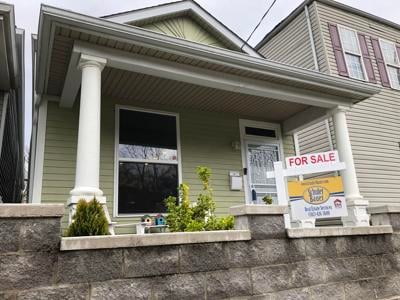 LOUISVILLE, Ky. (WDRB) – Through the first four months of the year, Louisville-area homes are selling at the fastest pace in at least a decade, leading local agents to notch the most sales in at least a decade as well.
Figures released Thursday by the Greater Louisville Association of Realtors show the average home going under contract for sale, including any re-listings, within 36 days through the first four months of 2021, the fastest pace since 2011, when it took 146 days to sell the average home.
The sellers' market frenzy is unfolding amid a historically low number of homes for sale. The number of listed houses and condos was nearly 50% lower as of April 30 than at the same time last year, according to a press release from the Realtors association.
"We continue to have very tight housing inventory in Louisville and the surrounding counties," agent Judie Parks, the president of the Realtors association, said in the news release.
Similar dynamics are in play nationally.
The U.S. median home price surged 19.1% in April from a year earlier to $341,600, an all-time high, the Associated Press reported Friday. At the end of April, the inventory of unsold homes stood at just 1.16 million. At the current sales pace, that amounts to a 2.4-month supply, according to the National Association of Realtors.